– There are lots of good business ideas and "startup companies" connected to the development up here, but who don't have the opportunity to grow. We want to add capital and at the same time ensure that these businesses stay here. Local connection is the watchword, says Göran Carlson.
He runs his investment company Carlson Invest and has 25 years of experience from investing in Hong Kong, the USA, Spain, the Czech Republic and Sweden.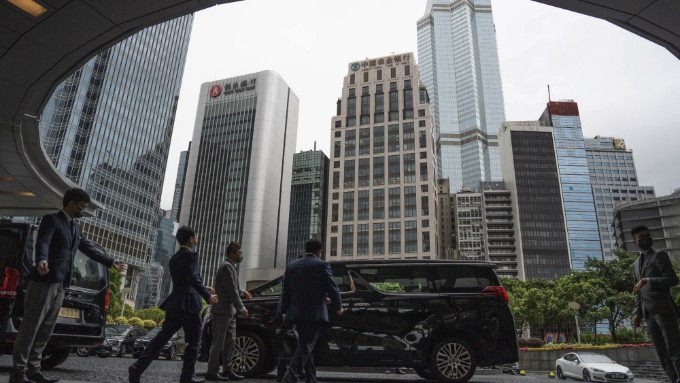 The financial center Hong Kong is one of the places where Göran Carlson has been active.
Now he has become a partner in Gothenburg-based Northern Capsek Ventures, and together they have plans to invest heavily in northern Sweden.
– This means enormous opportunities for small and medium-sized technology companies with innovative ideas that could take on the giants. The problem I have seen all these years up here is when startup companies have made it through the first phase, started to get cash flow and are going to grow — then there is too little capital. Rather, there is not enough organized capital, with a few exceptions.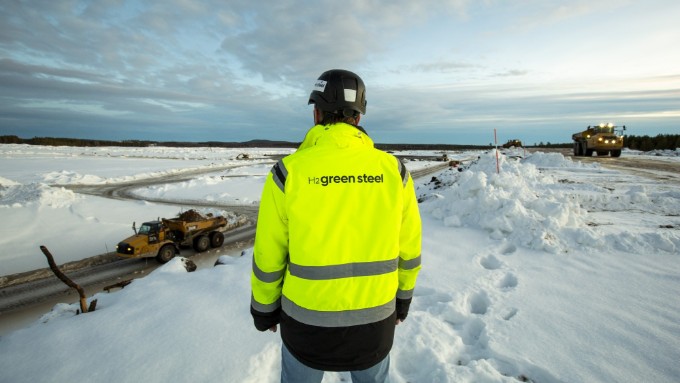 H2 Green Steel's land in Norra Svartbyn is being prepared for the construction of the steel mill. It is just one of several large industrial projects underway in northern Sweden.
– Large venture capital companies and private funds: type of capital is found in other parts of the country, mostly Stockholm. This has meant that companies and operations have been systematically moved south. That's why it's so important that there are now a few of us working to make the business stay in the north, says Carlson, and mentions Mobilari's investment company among others.
Starting his own, large venture capital company would take too long, he assessed. But when he connected with Northern Capsek Ventures, the pieces fell into place.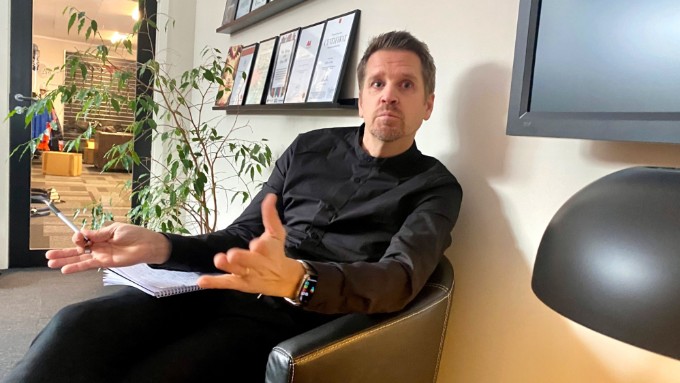 "We want to add capital and at the same time ensure that the businesses stay here," says Göran Carlson.
– A small, agile company that does exactly what I want to do and that has a heart for its region. We clicked immediately. I invested and became part of the operational team.
The focus is to invest in tech companies from Skellefteå to Kiruna, which are in the phase where they have a product or service in demand and want to "scale-up" the business.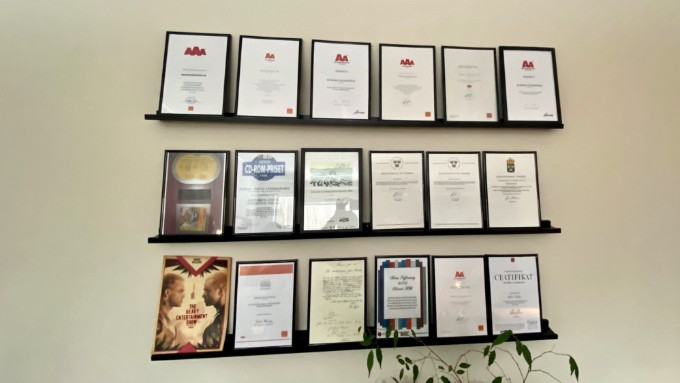 – I started by asking ten companies that I knew. It turned out that every one was in need of capital, let's say ten million and above. We will make our first investments during the year, but I cannot say which ones today.
The idea is to ally with other actors, for example industry specialists, and Partner Invest.
– We can take half or a third of the investment, and they share the rest.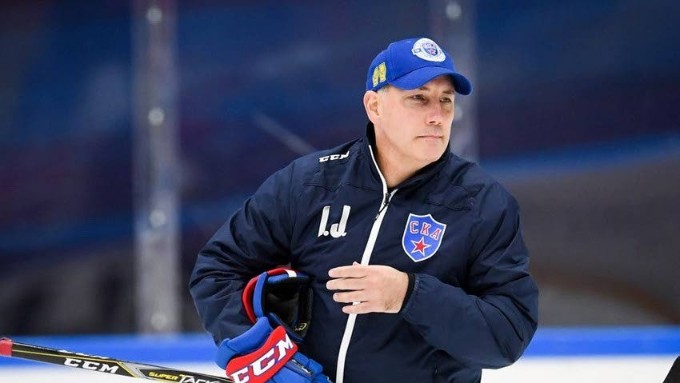 Hockey pro Lasse Johansson is one of the local investors.
– Capsek Ventures is publicly traded, which means big advantages, Carlson believes. I called around ten investor friends that I had made over the years and they stepped in with a number of millions. It is, among others, Skoogs Handels, Nordlund Invest and the hockey star Lasse Johansson.
Another so-called rights issue will be launched this month.
– We are taking in even more capital from other groups, which will mostly be used in northern Sweden. The current issue is open to everyone, which means that everyone has the opportunity to buy shares and become a partner in Northern Capsek Ventures. Those who want to join the tech train in Västerbotten and Norrbotten can come in and invest and contribute to us getting even more capital in the north.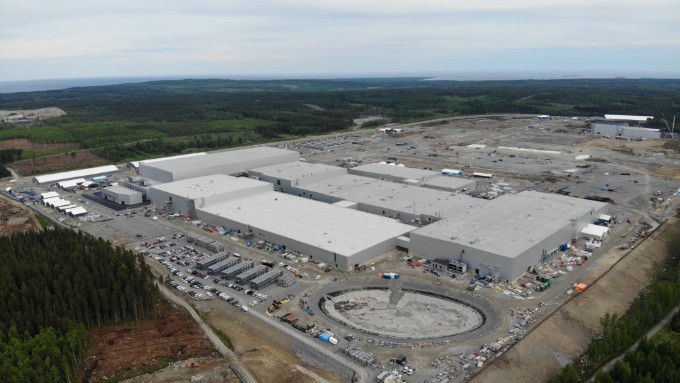 Northvolt's factory in Skellefteå in the summer of 2022. The first piece of the puzzle in northern Sweden's industrial boom will be completed in 2026.
Of course, there are always financial risks with the investment business, especially with startups.

Carlson has three criteria for investments:
Focus on digital services. "It's the future, for example AI, gaming and cybersecurity. These companies are often easy to scale up".

Good team. "The people behind the idea must have different skills and work well together. The mix is extremely important. With a good team, you can get a half-assed idea to fly".

Proven in the market. "The company must have shown that they have customers."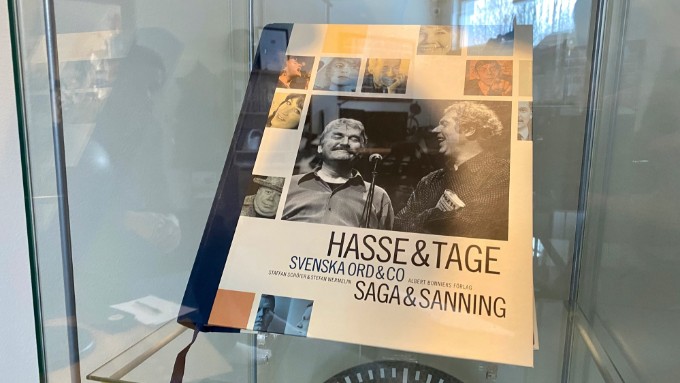 What are your best and worst investments?
– I usually say that I want to wake up richer than when I fell asleep. That can sound strange and unpleasant, especially here in northern Sweden. But by that I just mean that I'm looking for business models that generate money when I'm not working on them. When Hasse Alfredsson wanted to publish quality books as audiobooks, I invested in that company, Svenska Ljud.
Now I have bought the entire company, and in three different deals sold the range to Danish Egmont for a number of millions. Listeners consume our books while I sleep. That's a good example. Of course, I have a number of failures as well. I can't be specific, but the common denominator is that the business idea was excellent, but the team didn't work.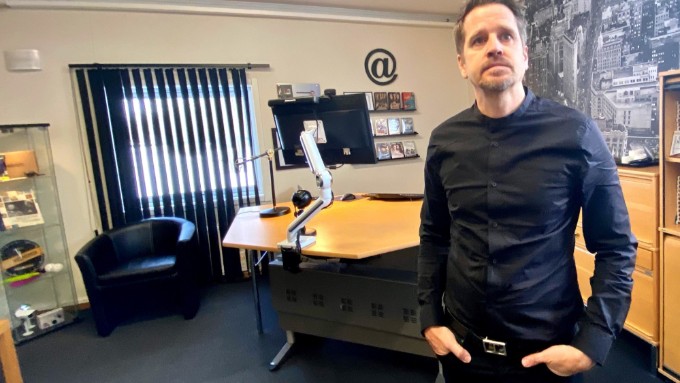 A good team is one of the most important factors when Göran Carlson decides which company is worth investing in. "The mix is important. They must have different skills and work well together," he says.
Career/Göran Carlson
Began his professional career as training manager at Owell Svenska AB.
Then together with a friend started the IT company, IS Martinsson's office in Piteå.
For the past 25 years, through his own investment company Carlson Invest, he has invested in Europe, Asia and the USA. Among other things, he started the Sweden Trade Center in Hong Kong, which helps Swedish companies with business in China.
He has also worked at the Arctic Business Incubator and at the European Space Agency's space incubator.
---