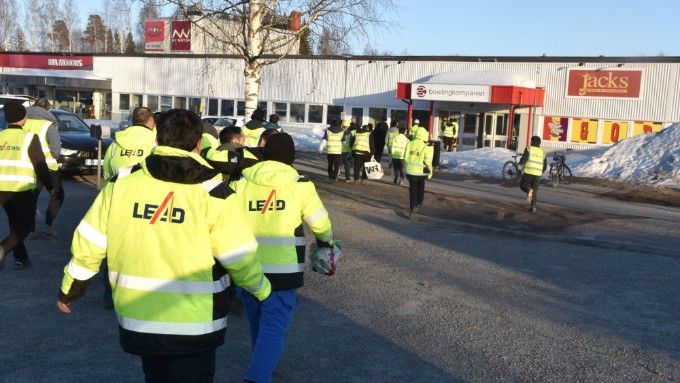 Staff from Wuxi Sweden get off two chartered buses and walk towards Jack's store on Gymnasievägen in Anderstorp.
Many have noticed the presence of local charter buses becoming a part of the cityscape in Skellefteå. Norran has investigated the reasons behind their emergence.
– This has been going on for a few months, but it's not something we as a company control. It's a few employees who have a dialogue with the bus company about when the trips should take place, says Yifan Jia, the Västerås-based manager of Wuxi Lead, the Swedish branch of the Chinese Lead Group.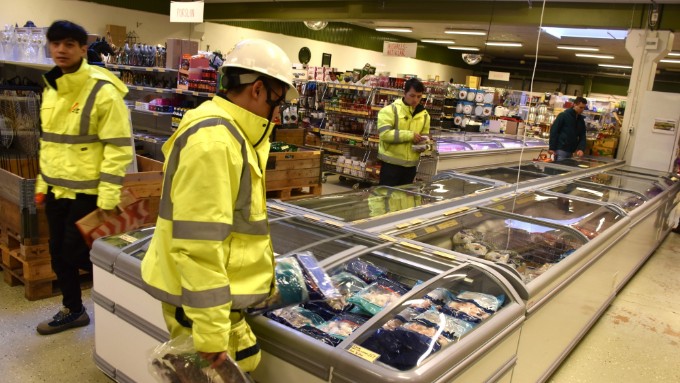 Every week several hundred employees at the Swedish branch of Wuxi Sweden, are given the opportunity to ride chartered buses to shop in Skellefteå.
At present, the company employs between 200 and 250 engineers who are involved in the construction of production facilities at Northvolt Ett. Wuxi Lead offers support to its Skellefteå-based workforce by providing them with relevant information and essential services.
Jia elaborates that the employees are scattered across Skellefteå and Skelleftehamn, and many of them would face difficulties reaching their workplace in Bergsbyns industrial area without a private vehicle. As the number of employees increased, the company recognized the need to address the transportation issue.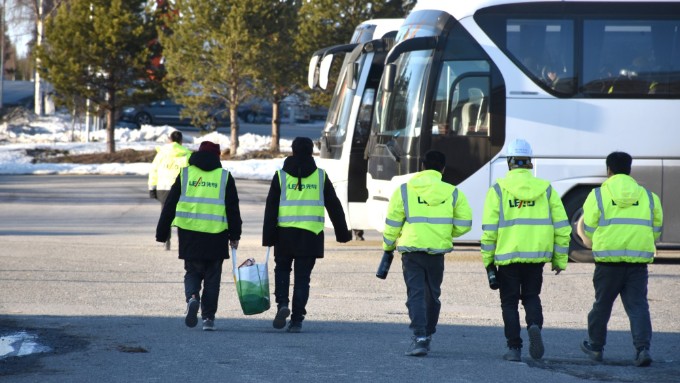 Two buses are waiting at Solbacken while the staff are shopping at Willys.
–It's also good for the environment. Initially, we started with rental cars, but as our numbers grew, we had to consider the environmental impact and how we could contribute to reducing emissions. As I mentioned, we work with green energy and batteries, notes Jia.
–That's why we decided to connect the bus company with our engineers. We provide them with their own bus to travel to different locations in the city.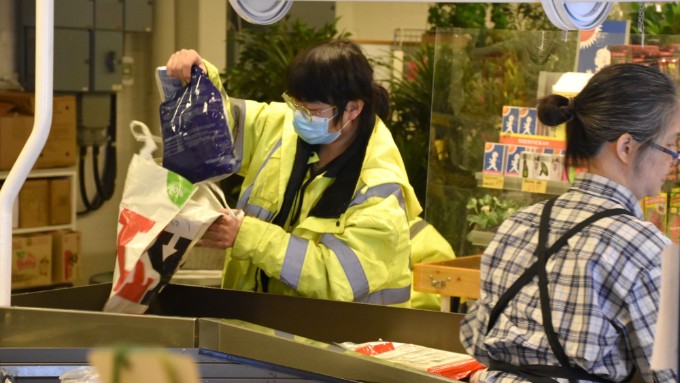 Jacks has experienced an increase in demand for rice, noodles and spices in recent years.
The bus charters not only provide transportation to the workplace, but also offer shopping opportunities. During the weekend that Norran met the charter buses, one bus ran on Thursday, followed by three on Friday, and another three on Saturday, allowing employees to take advantage of shopping trips. The buses picked up the employees from their respective workplaces and made stops at Willys in Solbacken and Jacks in Anderstorp.
For Jacks, which has been operating in Anderstorp since 1989 with a staff of four, the chartered buses have been a significant boost. With the establishment of Northvolt, the store's turnover has increased every year, even amidst the pandemic.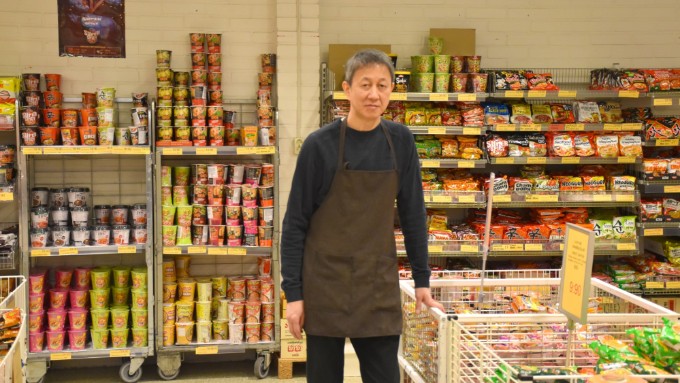 "We get information about when they plan to arrive. Sometimes we stay open for them," says Daniel Chaung at Jacks, here in front of the noodle department, which has grown significantly.
– We have expanded our product range and tailored it to our customers' needs. I never thought that so many Chinese people would come here, says Daniel Cheung of Jacks.
– We have imported some special items upon request, mainly rice, noodles, and various spices, he continues.
In addition, the store has invested in e-commerce for a year.
– We sell products throughout Sweden, but it takes time to build up the business, Cheung admits.
---