It started with a bachelor party at the beginning of June. Tomas Vidmark, Michael Åberg, Sebastian Åkesson, Peter Vidmark and Adam Stenlund were filmed singing chorus in the hot tub.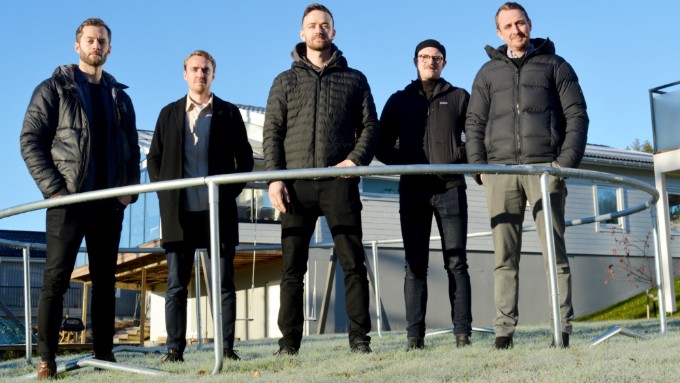 The Tiktok dads in Skellefteå are viral on social media.
Tomas Vidmark then spontaneously posted the clip on his private Tiktok account. When he woke up, it had been seen by over 40,000 people.
– I mentioned it to the guys at breakfast. Type: "Quite a lot of people have seen the video of us singing". They were a little surprised and still think to this day that I didn't tell them I was going to post the clip. We still disagree a little on that matter, he says and laughs along with the others in the group.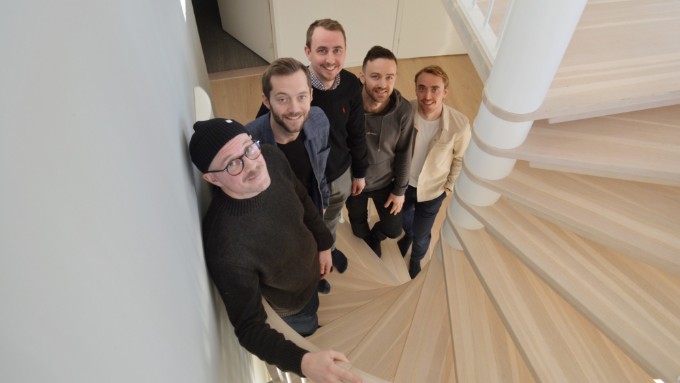 Tiktok-dads Adam Stenlund, Sebastian Åkesson, Tomas Vidmark, Michael Åberg and Peter Vidmark.
However it happened, all five are happy that the clip was released. Today it has around 20 million views and it was the starting point for the group "Dad harmony". After the first hit clip, they continued to post videos.
– When we noticed that the interest continued, I changed my private account to @dadharmony. Today, we aim to publish two clips per week, says Tomas.
Everyone in the group has a musical background from before and four of them got to know each other at the music high school in Skellefteå.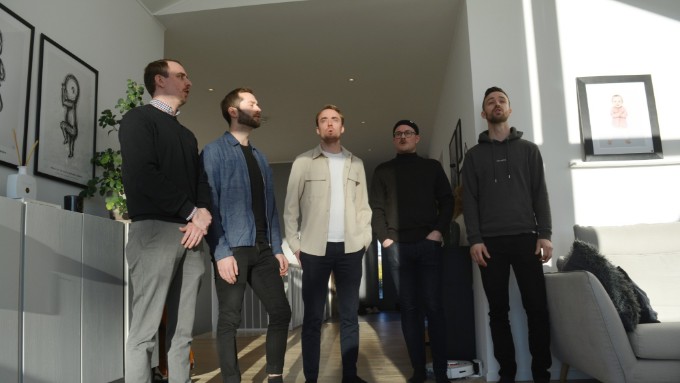 The singing dads have 20 million views on their most viewed video.
In recent weeks, they have had time to be noticed by the national media. Recently, they were on Nyhetsmorgon.
– Of course, it was a bit special to sing on live TV. Not least when we had gotten up very early to be there. But it was fun, says Peter.
How has life changed since the breakthrough?
– Actually, not much at all. Everyday life is a little more intense than before. However, it's just fun.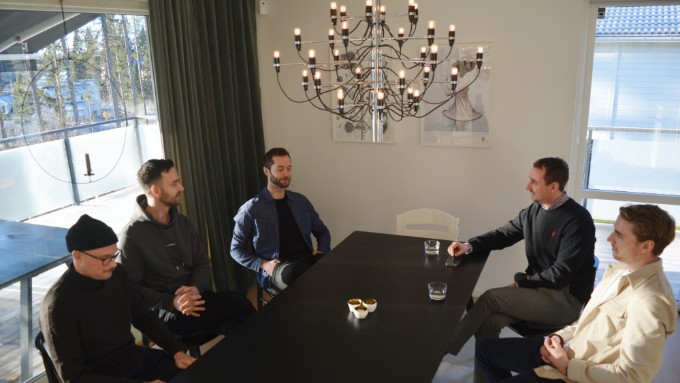 Dad Harmony har mer än 5 000 följare på Instagram och drygt 373 000 på Tiktok.
How has your relationship with each other been affected?
– We were close to each other even before. But this means that we meet more regularly than before.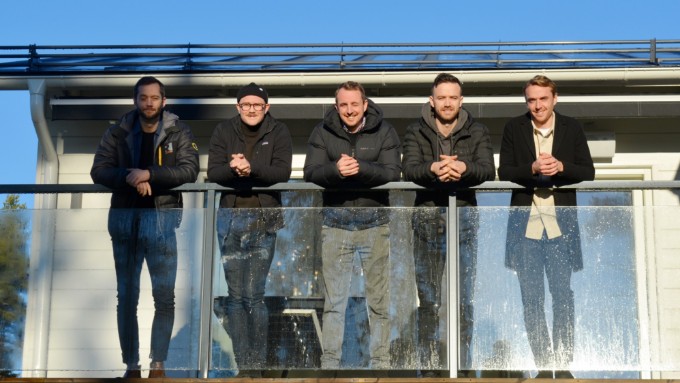 Dad Harmony has more than 5,000 followers on Instagram and just over 373,000 on Tiktok.
What do the future plans look like - will you take the music to the stage?
– Nothing is decided down yet. We'll see how far we can go. It is clear that it would be fun even if it is further in the future. Now we get a lot of collaboration requests and we invest a lot in reaching out to more people, including via Instagram. We also have plans to start a Youtube channel. It's probably not far away.
---