Maryam Kavoosi grew up in Iran with two sisters and three brothers. Her father had studied in the United States and worked as a meteorologist at an American military base in Tehran. He was a modern man who made no distinction between his children, male or female.
– It was important to him that we girls also studied and "became something". He was ahead of his time, says Maryam.
The father wanted one of the children to become a doctor as he himself lacked that opportunity, but it did not happen. Maryam studied economics. However, Maryam's daughter Ghoncheh is now a doctor.
– It feels great that she fulfilled her grandfather's dream, says Maryam.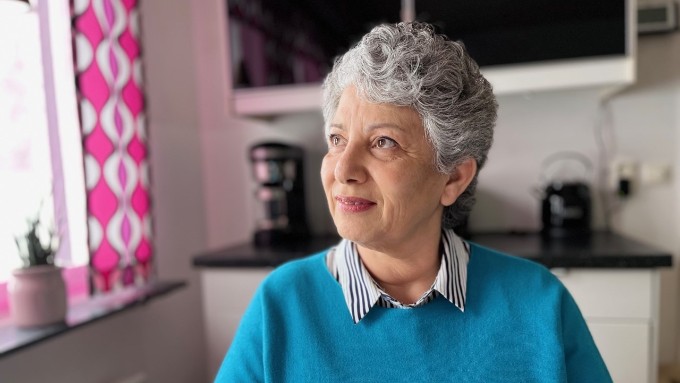 Maryam Kavoosi cannot return to Iran. "I know how those who live in the country suffer, so I can't go there on holiday".
On the surface, 1970s Iran was a country that was modern and progressive, but there was corruption and deep injustice beneath.
– At home we discussed politics, read books and newspapers and were aware of what was happening in the world. We saw the poverty, and how those who were part of the system benefited. The 1979 revolution brought hope for democracy and a better future. But the revolution was stolen from us.
Instead of democracy, Khomeini imposed strict sharia law in the name of Islam and women were forced to wear veils.
– That was just the beginning. Then the rules changed. Women were not allowed to become judges for example; our brains were not considered developed enough for such things. Some of the population thought that was right, others not, so the people were divided into two groups.
In addition to making it impossible for regime critics to get jobs, the regime resorted to brutal methods to suppress the opposition. Maryam says that what is happening in Iran today is just a continuation of the repression that has been going on since then. For Maryam's husband Majid, it finally became so dangerous that he had to flee, without informing the family.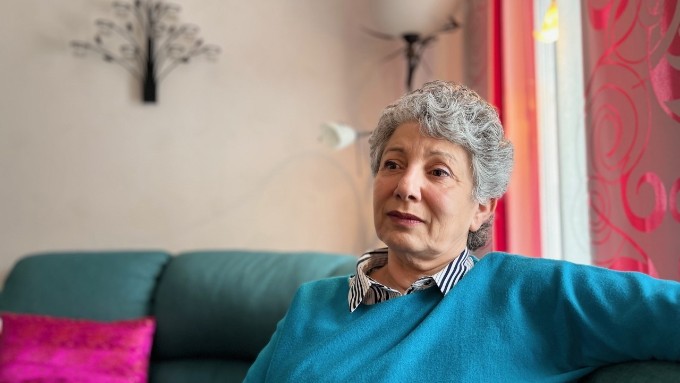 Maryam Kavoosi says that what is happening in Iran today is a continuation of something that has been going on since the 1979 revolution.
– Two weeks after he left, Majid called from Turkey and said he was on his way somewhere where we could start over. He didn't know exactly where.
The year was 1990, and the place Majid found was Lövånger. After two years, Maryam was able to follow him with the children, who were seven and five years old.
– When we came here, the children had an environment that welcomed them, that allowed them to thrive. We had uprooted them and it was important to us that they were allowed to take root here. We felt that anything was possible. We wanted to learn the language, live an active life and decide for ourselves. It was just a matter of getting on with it, and that's what we've done.
Maryam and Majid both work at Leab in Lövånger. They felt welcome from the very beginning and received help from the Lövånger residents to integrate into the community.
– We enjoy it here and do not miss Iran. But I miss my sisters. You never become so Swedish that you get someone as close as a sister, says Maryam.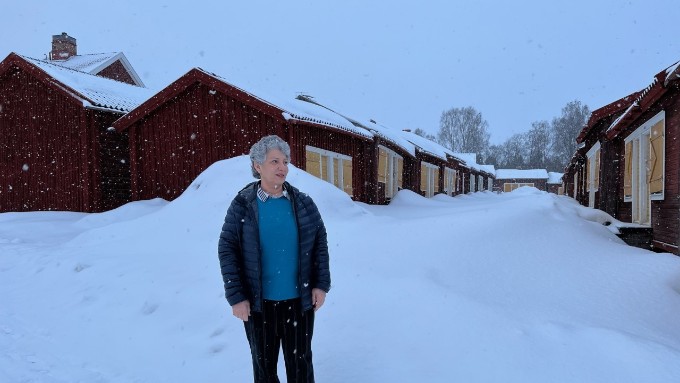 "When we came here, the children encountered a bountiful social environment that welcomed them," says Maryam about Lövånger.
Esan, her son, and daughter Ghoncheh, now have jobs and families of their own. In Sweden, they have been given the same rights and opportunities, but Maryam believes that there are other things that also control the children's future.
– I have a different perspective than my children. I see injustice, and I wonder: are we really the same? Does the man, or men, in your life understood your world? It's not just about who takes care of the dishes, but about basic values. Does he respect you? The men must stand next to us. A father should be fair, and make you aware of what you are worth and that you can become what you want. Saying that reminds me of my dad. Be strong and resist.
Maryam's eyes fill with tears when she talks about her father. He is no longer alive, but her mother is 88 years old and still lives in Iran. She has visited Maryam a couple of times in Sweden, but Maryam has never traveled back to her home country.
– I cannot go back. I can't keep quiet and pretend things are OK. I know how those who live in the country suffer, so I can't go there on vacation. Mom wants me to come, but then I remind her that it was she and Dad who taught us children not to keep quiet about the injustices in society.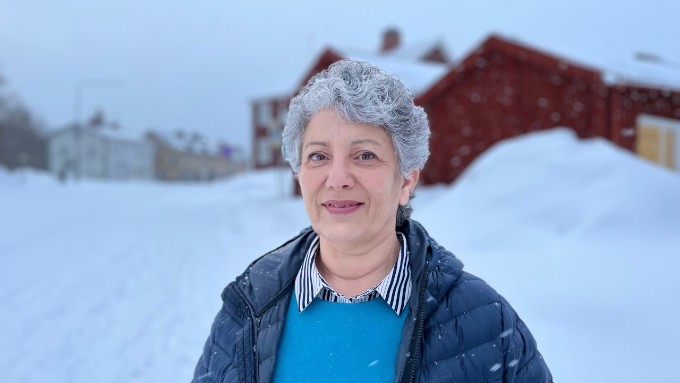 Maryam Kavoosi came to Lövånger in 1992. "It was just a matter of getting on with it and that's what we've done," she says.
Maryam follows the events in Iran and feels hopeful that change is on the way. She has seen a difference in the levels of interest and commitment of the rest of the world and believes that change is of great importance.
– Ordinary people reacted, parliamentarians reacted, famous people and the mass media reacted: "what are you doing to these women?" The regime actually backed down, and one day it will be different. When people reach a point where they have nothing to lose, they have no life to fear, then the pressure cooker bursts. Injustice can never prevail.
Background
The trigger for the latest wave of protests in Iran was the death of 22-year-old Mahsa Jina Amini.
In September 2022, she was arrested by the morality police in Tehran for not covering her hair.
She was badly beaten by the police and died two days later in hospital.
When pictures of her from the hospital came out, the protests started.
There is now a wave of suspected poison attacks in the country, which are exclusively targeting schoolgirls.
It is not clear who is carrying out the attacks.
---