If you're new to Skellefteå and looking for housing, joining the waiting lists of the city's four major housing companies is the first step.

If you're part of a couple, register both partners to increase your chances of success. Each company awards points based on the length of time registered, and the person with the longest wait time gets the apartment.
Skebo is the largest company with about 4,600 apartments spread throughout the city and its suburbs. Signing up for email notifications can help you stay up-to-date on available options.

It's important to renew your registration annually otherwise you lose your place in the queue. While Skebo has a long queue with about 44,000 registered people, not all are actively searching for housing, so it's possible to have a shorter wait time for new construction or apartments in the suburbs. Skebo has a large presence in neighborhoods such as Erikslid, Älvsbacka, Strömsör, Nipan, and Frigg.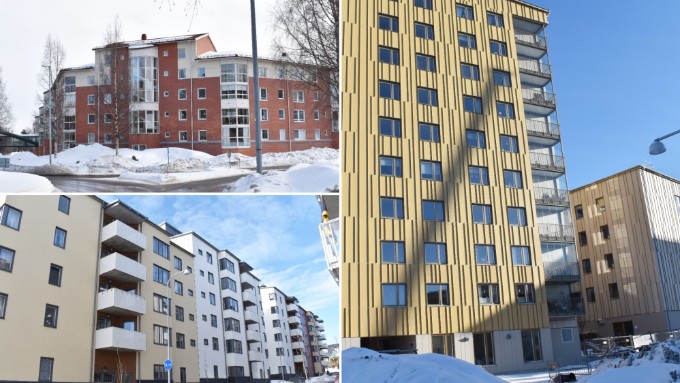 Three examples of apartment blocks that Skebo owns in Skellefteå: Erikslid, Strömsör, Frigg.
Heimstaden, with 1,400 apartments in Skellefteå, has the second-largest housing queue.
Renewed every six months, the queue requires active monitoring with automatic email notifications available. With a national queue, those who move without using their queue spot can apply their points in another city.
In addition to income requirements, rental history must be free of payment remarks. Payment remarks, also known as payment notes, are negative entries on an individual's credit report that indicate that they have failed to pay their debts on time. Heimstaden's properties are located in Anderstorp, Sunnanå, and Västra Erikslid.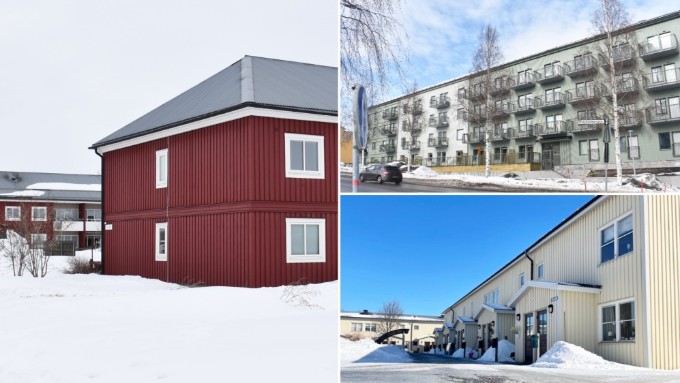 Residential areas that Heimstaden owns in Skellefteå: Sunnanå, Västra Erikslid, Anderstorp.
Samhällsbyggnadsbolaget (SBB) has been active in Skellefteå for about three years. The company uses a stand-alone queue system that is also used by other companies in Sweden, making it easy to transfer points to other cities. Known as Home Q, it must be updated every year, and email notifications can be requested.
SBB's recent arrival in town means that they do not have long-standing Skellefteå residents in their queue, which should result in a faster flow. With 767 apartments, their properties are located in Morö Backe. They also have the highest number of new constructions in town, currently building in Skelleftehamn and Moröhöjden, and have plans for another area in Moröhöjden, more buildings in Morö Backe, two locations in Sörböle, and one in Sjungande Dalen.
SBB has a subsidiary, Neobo AB, with 161 new apartments in Västra Erikslid. To receive notifications for these apartments, registration is required with Neobo. However, the waiting list system used is still Home Q.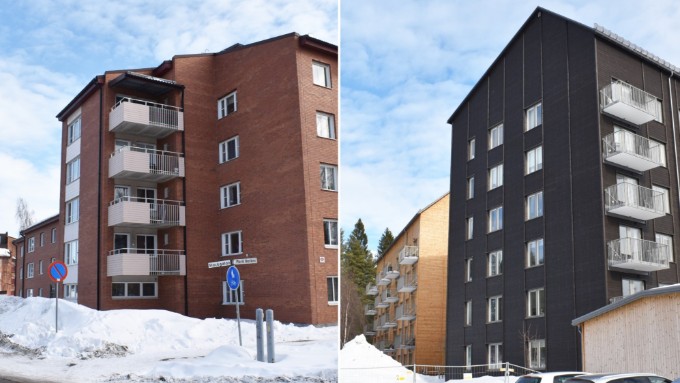 Residential areas that Samhällsbyggnadbolaget (SBB) owns in Skellefteå: Morö Backe and Västra Erikslid.
Another company that should be mentioned is Riksbyggen. They have their own apartment blocks in, for example, Sjungande Dalen, Klintfors and Kåge. Riksbyggen also acts as an agent for other housing companies, for example on newly built houses for Arkadia on Falkträsket and in Kåge.
Most apartments rented through Riksbyggen can be reached from their queue portal. You can ask for notifications by email.
Residential areas that Riksbyggen owns in Skellefteå: Sjungande Dalen and Klintfors.
New-build apartments in Skellefteå, or those located in rural areas such as Lövånger, Burträsk, Jörn, Boliden, Byske, Kåge, Skelleftehamn, and Bureå, are easier to obtain for those who need a rental promptly.
However, these tend to come with higher rents, which could differ by several thousand kronor per month compared to older apartments of similar size. This is because Swedish law prohibits certain apartments from subsidizing others; each property must bear its own costs. Rent increases for new-build apartments are also lower in the first 15 years compared to older ones, so if you happen to stay in a new-build apartment for a very long time, the financial difference will even out. ┣

Although these new apartments are typically more space-efficient and have fewer walls, which could compensate for the higher rent, one-room and small two-room apartments are more common in new-build rental blocks than in older ones.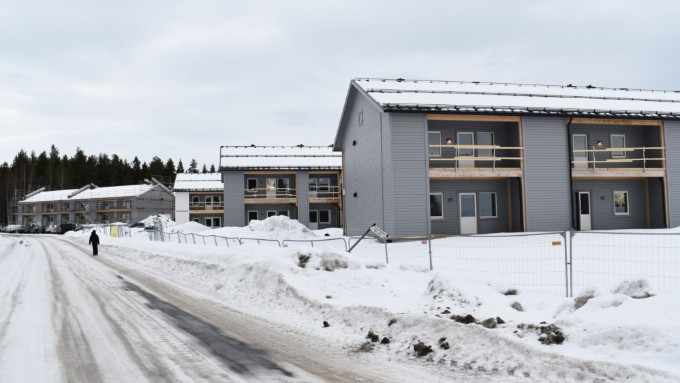 A large residential area is being built in northern Kåge, and so far there has been low demand. The apartments are rented through Riksbyggen.
The good news is that there are a few new housing options available for immediate occupancy or in the near future.

Riksbyggen is offering apartments in Kåge without a waiting list (they'll be ready in the summer), while Skebo has opened up applications for a new block in Sjungande Dalen.
The first round has closed and the applications are now being processed, but there may be a few less sought-after apartments left and they'll become available again for moving in this summer. Skebo also has registrations open in the Balder area. Occupancy this summer.
Additionally, Diös has recently released 12 three-room apartments in the city center with immediate availability, while Heimstaden will soon release the last apartments at Västra Erikslid. Occupancy in autumn 2023.

However, it is important to note that new constructions may not have enough parking spaces for all residents.
---