The education comparison service Ednia has compiled a ranking of high schools, or upper secondary schools, based on statistics from the Swedish National Agency for Education (Skolverket), the Swedish School Inspectorate (Skolinspektionen), and Statistics Sweden (Statistiska Centralbyrån SCB).
According to the ranking, Baldergymnasiet is the best high school in the entire Västerbotten region. Acting principal Birgitta Lindström is delighted with the news.
– I am proud of the work done in all our high schools, she says.
Important factors in the ranking include results on national exams, grade inflation, the percentage of qualified teachers, student satisfaction, the percentage of students who graduate, and labor market outcomes. Data from the past three school years are included in the measurement.
– It is a combination of several parameters. Results in the national exams are one of the most important factors, says Frans Björnsson, CEO of Ednia.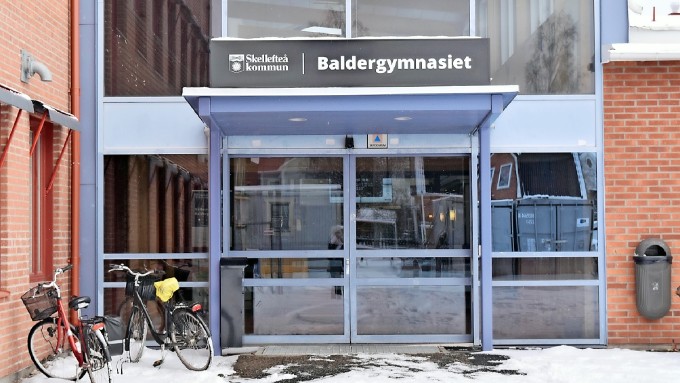 Baldergymnasiet is the best high school in the county, according to Ednia
At the other end of the rankings is Praktiska Gymnasiet in Skellefteå, which is actually the lowest-ranked school in the entire Västerbotten region.
However, this fact should probably be taken with a relatively large grain of salt. The ranking lacks important data for three of the seven upper secondary schools in the municipality of Skellefteå. Yrkesgymnasiet and the new Kanalskolan are not even on the list.

Why is that?
– The ranking is based on the data that the schools themselves report to the relevant authorities. Sometimes there is carelessness in reporting for various reasons. When it comes to Yrkesgymnasiet, I would guess that for some reason we don't have enough data on the national exams, but I'm not sure, says Björnsson.
Ednia says on its website that the statistics are adjusted by program, so that, for example, vocational programs are compared with other vocational programs. But the fact that Praktiska Gymnasiet is a vocational school probably plays a role in the ranking, says principal, Carina Berggren.
– A lower average score does not make a school worse. Our students are very much in demand on the job market, and I know as principal that both students and teachers are happy and feel safe here, she says.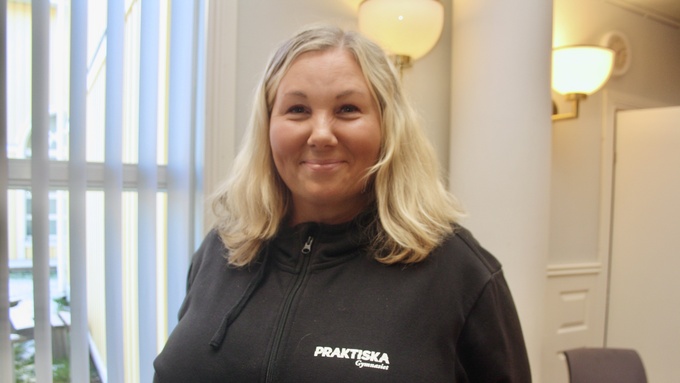 Carina Berggren, principal of Praktiska Gymnasiet.
How do you feel about your school being labeled as having "high" grade inflation?
– I don't agree with that. The differences between test scores and final grades, for example in math, are mainly due to students showing a better understanding in class than in exams. I always have discussions with the teachers who grade, and I am confident that we have a fair grading process.

You can see the whole list here. (In Swedish but use Google Translate extension)

Excerpt here (in Swedish):
Ednia
Formerly known as Gyrank, it's a Swedish platform for comparing and providing information about high schools, created in 2022. Rankings are based on public data, adjusted by program, and results are summed for the rankings.
---