It's a busy time for Stefan Lundqvist. He recently visited Garmisch-Partenkirchen to discuss Arctic security issues and then Kiruna, where he visited the mine. It's a lot of traveling. Safety issues are hot topics right now, especially in the north, or maybe especially in the north. According to Lundqvist, this is where the global rivalry between the US and China is playing out. Who should have access to all the fish, oil, gas, and minerals as climate change unlocks them?
More on that soon. Norran calls him first to ask about the security situation in the Nordic region in relation to all the major investments and assets here.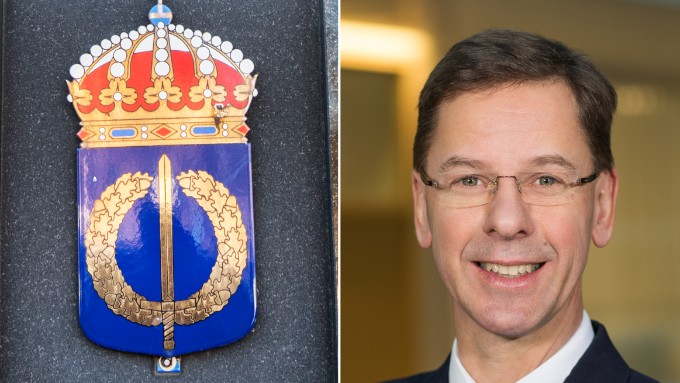 According to Stefan Lundqvist, the green industrial investments are strategically important, but along with that comes the need to improve security.
Lundqvist begins by pointing out that Russia is the largest coastal state in the Arctic and began its conquest of Siberia at the end of the 16th century. With those vast natural resources in the north, Russia became the superpower that it did. During the Cold War, oil and natural gas allowed the Soviet Union to grow militarily. These assets also allowed Russia to recover after the collapse of the union.
According to Lundqvist, 1-2 percent of the population lives in the Arctic zone, but they contribute 10 percent of GDP and 20 percent of exports.
But the long coastline with all these resources has made Russia vulnerable.
– Without the northern transport routes, there is no economic growth, and without military capabilities, they cannot defend themselves. That's why Putin has armed himself against threats from the north, says Lundqvist.
He believes there is a paranoia in Russia about NATO and the US.
– If there were an attack, it would be a catastrophe for Russia."
As the ice melts, protection from NATO naval forces that can attack Russia's intercontinental nuclear missile silos diminishes. Lundqvist explains that this is why Russia has expanded its coastal defenses and built new nuclear-armed submarines capable of a second-strike capability that can threaten the U.S. mainland.
– The first thing Putin did when he came to power was to strengthen the nuclear forces. It's the nuclear weapons that give Russia superpower status.
That's why Putin also upgraded the naval base near Murmansk on the Kola Peninsula. There are naval forces, air forces, and coastal defense facilities, although the army units are weakened.
– They need total dominance in the Barents, Kara and Norwegian Seas. That's why they are working to populate the Svalbard archipelago with Russians and scientists from the BRICS countries. They plan to revive the old mining town of Pyramiden as a new research base. This worries everyone. It will be a challenge for Norway to defend Svalbard, which is under Norwegian self-government.
At the same time, other nations have the right to carry out economic activities there.
– One possible scenario is that Russia claims that Norway cannot guarantee security in the area. Then Russia may bring in their own resources. Svalbard is a vulnerable and strategically important region in the Arctic with vast natural resources.
But how does Russia view northern Sweden, Norway and Finland?
– Both NATO and Russia are now conducting more exercises in the area. It's not in Russia's interest to have NATO operating near Murmansk. I mean, there's a history there.
He is referring to the Winter War in 1939/40, when the Soviet Union invaded Finland, gaining an ice-free port and the Petsamo nickel mine.
– When we mine the best ore in the world and create new energy sources. When we become independent of Russian fertilizers and Chinese rare earths. When we expand our logistics capacity and our spaceport grows. Then history has shown that even Russia will be interested, he says.
– The war in Ukraine is also a conflict over resources. It's clear that there is a threat to Sweden's economic interests. A successful invasion would create a buffer zone with both raw materials and logistics, he adds.
Do you seriously think they are considering it?
– I am fully convinced that Russia is thinking militarily about how to secure its interests. It's logical. We have to be prepared for it, because it has happened before.
He also points out that Russia has behaved this way towards Norway.
– There is also a build-up in the north in the Swedish defense plan, and for a good reason.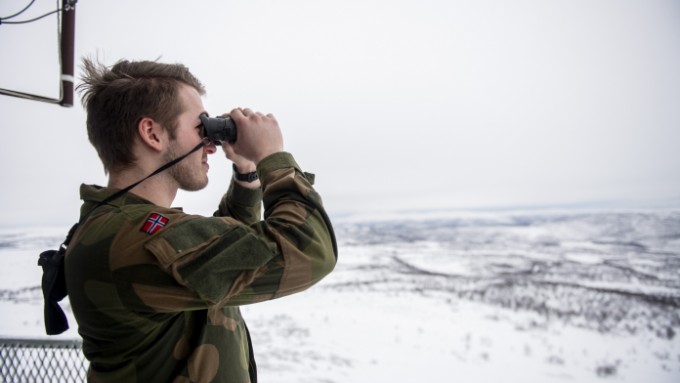 Norran's reporter visited the Norwegian-Russian border in Kirkenes in August. The defense personnel guarding the border in Kirkenes testified that the relationship between Norway and Russia has become frostier in recent years.
He points out that these developments doesn't make the Baltic any less important.
– What is new is that NATO now has a coast in the Gulf of Bothnia, and when Sweden joins NATO, it will be NATO territory.
But warfare today is different than in the past, when ships fired at ships with air support and ground troops fired at each other with air support. Weapons now have longer ranges. Ships can be attacked from shore and vice versa. Satellites and new technology have changed the nature of warfare. In the Arctic, land and sea are connected.
Lundqvist points out that Russia now has its ships in the southern Baltic Sea and the Gulf of Finland. There are naval bases in St. Petersburg and Kaliningrad.
– Russia's main goal is to control the Baltic Sea shipping lanes, because St. Petersburg is the country's main trading port. Now, St. Petersburg is sandwiched between two NATO countries in the Gulf of Finland, so it's a bit tricky for them. To secure the Baltic Sea militarily, they need to expand on land. In Soviet times, they had access to the coast all the way to West Germany.
What is China's role in this?
– Russia's economy is weak and completely dependent on China for exports. Russia has long been opposed to China having a role in the Arctic.
But in April, an agreement was signed between Russian border guards and China's coast guard to help fight terrorism, illegal migration, illegal fishing and smuggling in the Northeast Passage.
– So now China is allowed into the Arctic.
He explains that China is gaining access to oil and gas, resources that were previously exported to Europe. Now capacity is being built to transport liquefied natural gas, or LNG, from the Yamal Peninsula to Asia across the sea north of Russia.
– China's influence on Russia is growing. The goal is for them to dominate the world by 2049, and that cannot be achieved without control of the Arctic.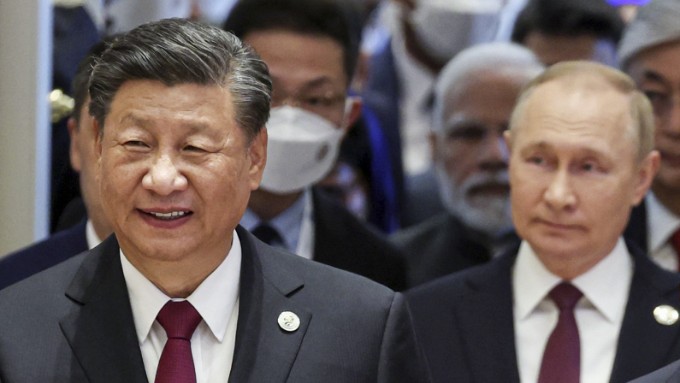 Russia has no other option but to allow China into the Arctic, according to Stefan Lundqvist.
Isn't Putin worried about China taking over?
– He has no choice.
Lundqvist also points out that North Korea is becoming a buffer zone for China and is now equipped with missile technology that can threaten the U.S. coast, for example.
– These are the things that keep me up at night.
What worries you most about the current security situation?
– That Russia, a nuclear power, is so weak and politically unstable. The country could fall apart and nuclear weapons could end up in the hands of warlords - and there are a lot of nuclear weapons. How do you deal with the Wagner Group and nuclear weapons? That is the most worrying thing.
Coming back to Västerbotten and Skellefteå. What is the most important thing for the people here to know about the security situation?
– China's primary means of influence is not military, but economic and political influence over weak states. Northvolt and other transformation efforts towards green electrification are not just a local matter, but part of a European and global competition between superpowers. It is important that we ensure that we have the competence, capability and capacity to maintain the Swedish economy and national security.
He adds:
– Industrial investment is not just an industrial matter. Everything contributes to Sweden's security. It is a question of Sweden's economic prosperity and independence for the future. Northvolt is a piece of the puzzle. If we become dependent on Chinese technology and Chinese materials they become stronger, and we become weaker. With Chinese technology there is always the possibility of control and surveillance. For them there is no distinction between civilian and military power, and it's foolish to use military force when there are other options.
He points out that northern Sweden, and thus Skellefteå, is becoming more strategically important in global development.
– While the green transition is being developed, it must be understood that it will be of interest to other superpowers, and we must be careful which partners we work with.
How can this conflict be cooled?
Cooling down the escalating superpower conflict is not something that Sweden can solve alone. Therefore, we must act together with our neighbors on the Scandinavian peninsula and strengthen the resilience of our societies as well as of our military deterrence.
Who is Stefan Lundqvist?
Commander, captain and researcher at the Department of War Studies and Military History at the Sweden Defense University since 2010.
His research focuses on international relations and military strategy, security, and cooperation in the Arctic and Baltic regions.
Previously, he has held positions in the navy, both at sea and on land.
---