Next week marks the arrival of Sundström AB, a Finnish construction company, along with their equipment. By no later than mid-June, orange construction signage will be displayed on site.
Once construction begins, all airport-bound travelers from Skellefteå will need to route their journey via Bureå and Sjöbotten. Those approaching from the south via Burträskvägen will be required to detour at Hjoggböle and continue through Sjöbotten.
– While it will be possible to bypass the construction area, we advise this only for residents of Östra Falmark, comments Jens Engberg, a project manager at the Swedish Transport Administration.
– The construction team will tackle one half of the road at a time, which will require traffic to use the other half. Given the potential for delays, we recommend those under time constraints, especially those rushing to the airport, to avoid this route.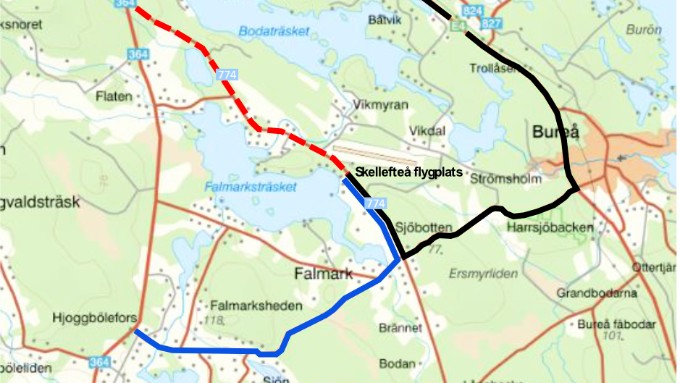 These are the diversions. Those coming from Skellefteå should follow the black line via the E4. From Burträsk you choose the blue line from Hjoggböle. Red is the section being rebuilt.
The road reinforcement is set to commence at the intersection with Burträskvägen and extend all the way to the airport. The construction work is planned to persist throughout the summer without interruption and conclude for the season at the end of September. By then, the first layer of asphalt should have been applied.
Further asphalt application and final touch-ups are anticipated for the summer of 2024. Once all the work is complete, Road 774 can be upgraded to a BK4 class, the highest rating in terms of load-bearing capacity. This upgrade will permit vehicles with a gross weight of 74 tons to utilize the road.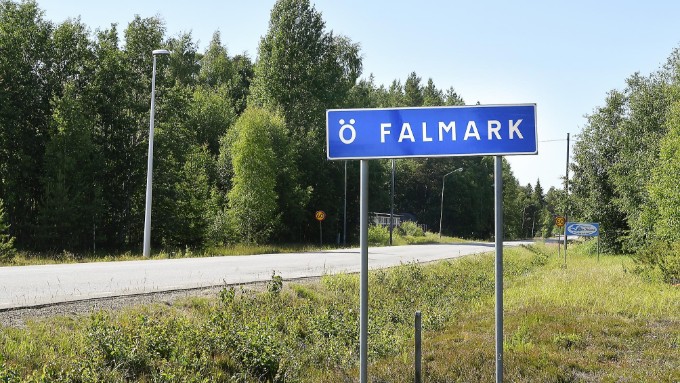 The road must be strengthened to handle vehicles weighing 74 tonnes.
---