– Language is not a barrier if you see people smiling at you, says Anshu Chavhan.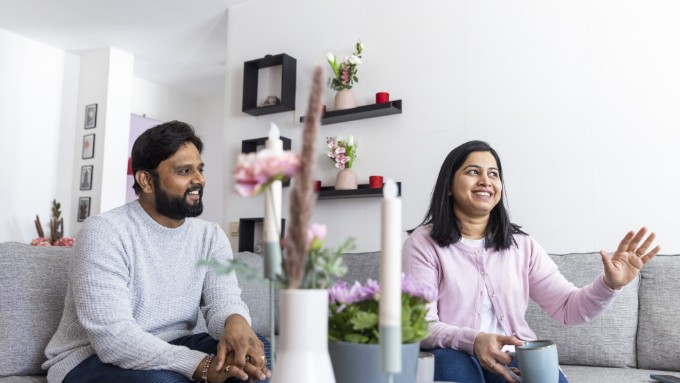 Husband and wife Siddharth and Anshu Chavhan made a courageous decision to move to northern Sweden. Much of the decision revolved around ensuring education and safety for their daughter, says Anshu.
Both Anshu and her husband Siddhart Chavhan work at Northvolt's battery factory in Bergsbyn, while their daughter Kashvi, 9, attends the nearby International English School.
Anshu previously worked as an architect with her own agency and around 15 employees in Indore, a central Indian city with a population of 2.8 million. Meanwhile, Siddharth worked in sales, specializing in mining machines. The couple also volunteered their time for a charitable organization run by Siddharth's father.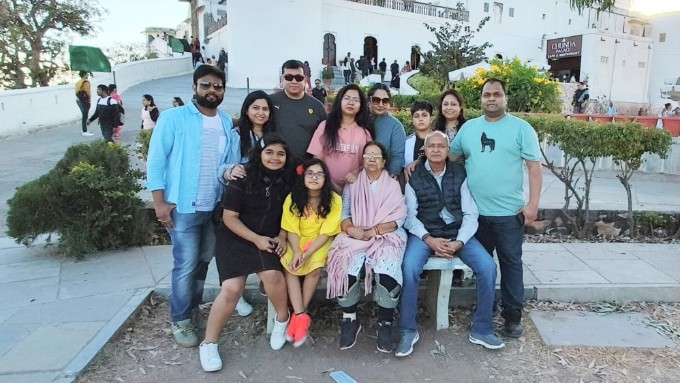 The Chavhan family left their relatives and friends in their hometown of Indore, India. The photo features Anshu's and Siddharth's parents and siblings.
– We had most things, but perhaps lacked something exciting in life. And so we wanted to make sure that Kashvi received a good and safe education. I googled which country is best for children, and the answer was Sweden," says Anshu.
Another factor was that her brother has been living in Umeå for 15 years, and works at Norrland University Hospital.
In 2019, the family took the plunge. At first they landed in Linköping.
– The pandemic broke out almost immediately. The situation was not so bad in Sweden if you compare it to India, where there was a lockdown, among other things, says Siddharth.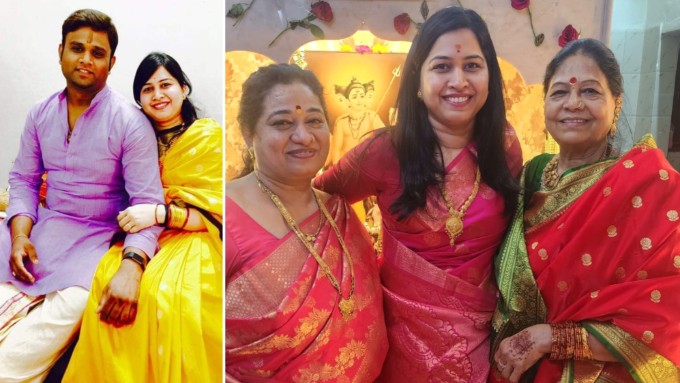 Siddharth and Anshu Chavhan got married in India. In the second photo, Anshu is seen with her mother-in-law, and aunt.
However, the family did not fully enjoy their time in Linköping, so when the chance to move to Skellefteå for a job at Northvolt came in the autumn of 2021, they took it. Siddharth started as a quality technician and is now employed as an engineer, while Anshu began as a coordinator but was promoted to a new position responsible for servicing facilities, such as buildings and roads.
– Northvolt is in a league of its own when it comes to working quickly and making things happen, says Anshu.
The family has made Swedish friends and has even been invited to church.

– Right from the first day, we have felt welcome. We are learning Swedish but it works great with English for the time being," says Anshu.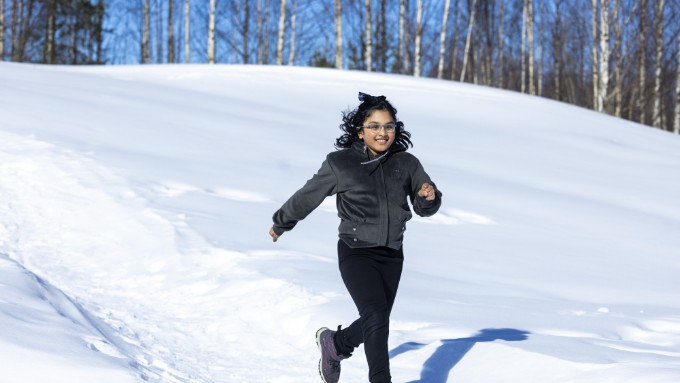 Full speed ahead! Kashvi Chavhan and her parents are among the many families from Asia who have relocated to Skellefteå following Northvolt's establishment. We met them in Skellefteå in early April.
The family has appreciated the help they have received, such as with finding housing in the right part of the city and with improvements to local transportation.
– Little things that make a big difference, they say.
Their daughter Kashvi has also adjusted well, making plenty of friends at school.
– The most fun at school is when it's recess and we climb trees. Mathematics is my favorite subject, says Kashvi.
In fact, there is not much in the apartment that reminds the family of their Indian origins.

We only had a sack of groceries with us when we moved to Sweden, says Anshu with a laugh.
"From the very first day, we have felt welcome," says Anshu Chavhan.
This anecdote reveals much about how the family is adapting to their new life in Sweden.
– We had so many questions when we got here. How do you cope with the cold? What should we do? says Siddharth.
– Instead of hiding away, we decided to embrace it. We spend a lot of time outdoors, skiing, and Kashvi has even tried ice skating at school. We're not experts at winter yet, but we're learning. Whether it's plus 40 like in India or minus 25, you can manage, says Anshu.
The family has explored various parts of Sweden, including Kiruna, Storforsen, and Piteå Havsbad. They appreciate the tranquility, natural beauty, and fresh air.
– We've completely adapted to a peaceful life. It's a huge difference. Kashvi even asked, 'Why is it never quiet?' when we were on vacation in India, Anshu recalls.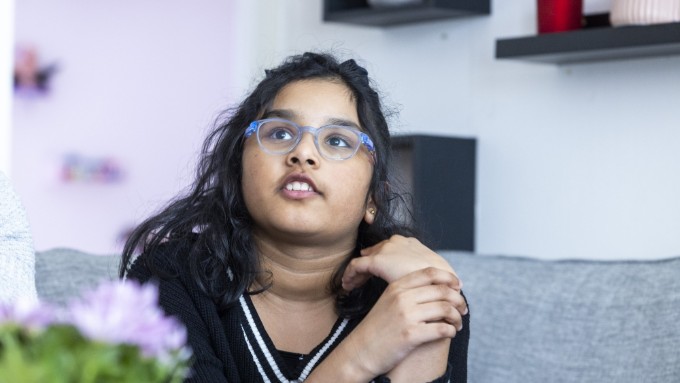 Feeling at home. Kashvi Chavhan attends the International English School, which is located in the same area as the family's residence.
Socializing with other families is a rather diverse pleasure.
– There must be at least 200 families from India here alone. But just like at work, we socialize in a multicultural environment. We know people from Portugal and China, among others. In my department at Northvolt, there are people from Nigeria, Sweden, Brazil, and Australia, says Anshu.
Naturally, they encounter cultural differences. One example:
– In India, we celebrate almost everything. When we moved here, we heard that at Christmas was celebrated in a big way. On Christmas Day, we went out into the city to celebrate. It was completely quiet. Hardly a person in sight. In India, all the shops are open, and there are Santas everywhere.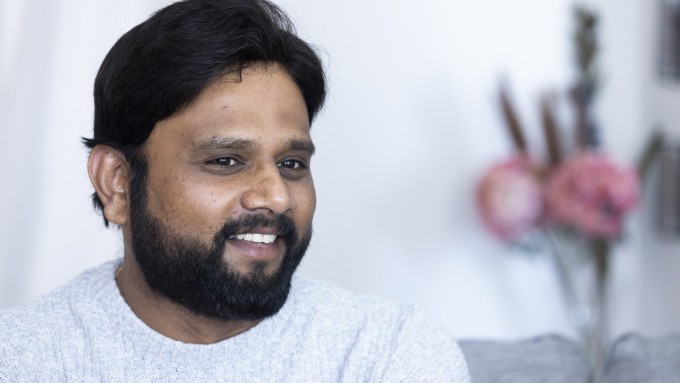 "We had so many questions when we got here," says Siddharth Chavhan.
So what does the family miss the most? Relatives and friends, of course. In second place are the groceries needed to cook the well-spiced Indian food they are accustomed to. Both Anshu and Siddharth are vegetarians.
– Many vegetables are hard to find. There is a store with Asian food, but we'd like to see more shops and restaurants open up, says Siddharth.
Now, they are looking for a house. Their future is set in Skellefteå. Anshu says:
– When we moved here, I told my boss, 'We'll probably stay for five years.' He responded, 'If you stay for five years, you'll never leave.'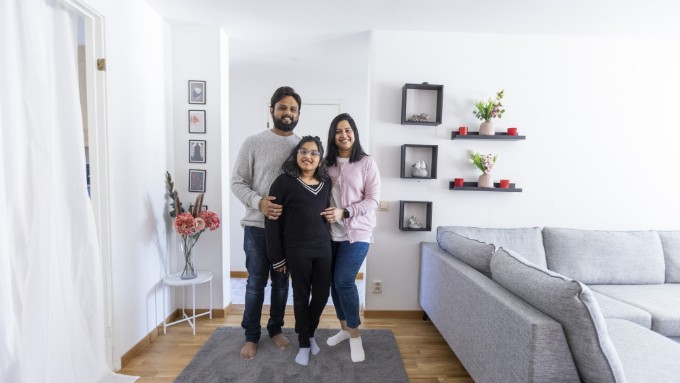 The Chavhan family left a comfortable life in India and moved to Skellefteå. They now reside in an apartment in Sjungande Dalen and are searching for a house.
---