For Cimberly, recent times have been challenging. She has been torn between the demands of participating in Idol and her mother Jaana-Mari being sick and treated at Skellefteå hospital. When the production team realized the seriousness of the situation, Cimberly was allowed to go home and visit her.
– It was very important for me. She's doing well now and is back home, thankfully, says Cimberly.
Therefore, the first song choice was obvious for Cimberly when she had to choose a person to dedicate a song to.
– Mom. I want to honor her by singing her favorite song – 'Bed of Roses', says an emotional Cimberly.
Cimberly received a standing ovation from the judges after her performance. They called it "fantastic" and "breathtakingly beautiful".
– You know, the love for mother is so strong that the words become superlfuous- and then the music takes over. It's hard to sing so emotionally, I couldn't have done it. I am incredibly impressed that you can do it, said Viktor Norén, who was a guest on the jury.
Alexander Kronlund added:
– It reminds me that you are the superstar in this group.
Cimberly felt a little slayad.
– I really wish mum was here, I would say thank you for everything you have done for me.
– Then do it, Per Lernström countered - and both her mother and little brother came on stage.
Cimberly's efforts were enough to secure a place in next week's semi-finals.
Her mom's visit was an emotional surprise.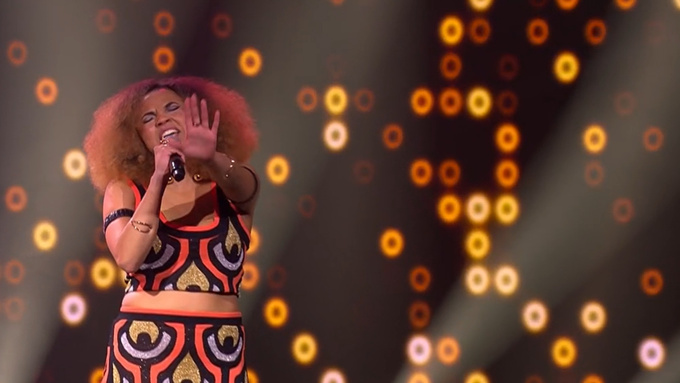 Cimberly sang"Like a Woman" by Aretha Franklin.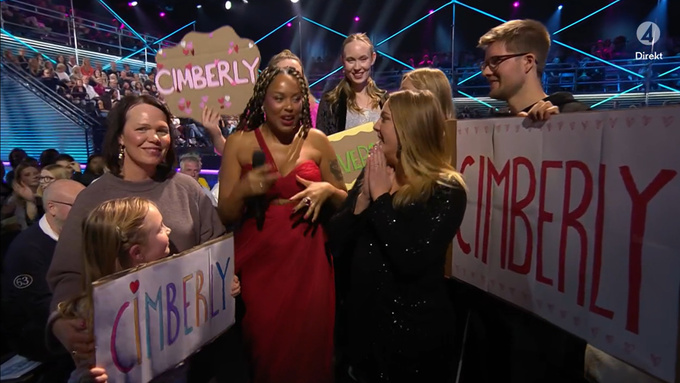 Cimberly had cheerleaders.
Fakta
Idol is broadcast Fridays at 20:00 on TV4 Play and TV4.
---