The dramatic event unfolded on Sunday afternoon, February 26. It had been a lovely day, it was half past four and people were about to go home after a day on the slopes.
10-year-old Letitia and her sister were going up on the lift. Eirik Julius Dahl, who worked in the lift operation cabin, knew the family from before.
– Suddenly, her father comes down and knocks on the window. He said there was something wrong with the lift, and that something had happened to Letitia, says Dahl.
He turned off the lift, got on his snowmobile and drove up the hill. He knew something wasn't right as he approached the lift.
– I saw that something was very wrong, he says.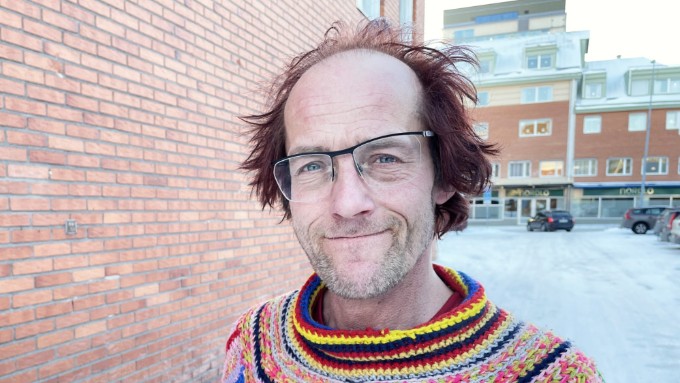 Eirik Julius Dahl was the one who rescued the girl from the lift and performed cardiopulmonary resuscitation.
Letitia was hanging on the scarf that was around her neck. She was completely grey in the face.
– I tore the scarf away and started doing the mouth to mouth resuscitation and chest compressions. I told her that "you must not leave us".
Then people flocked to see what was happening. In the crowd was a doctor and nurse and they took control.
– They managed to get her going on the hill, Dahl says.
Eirik himself went to collect a stretcher with the snowmobile Someone had called for help and a helicopter came and took her to hospital. She remained there for four days, sedated.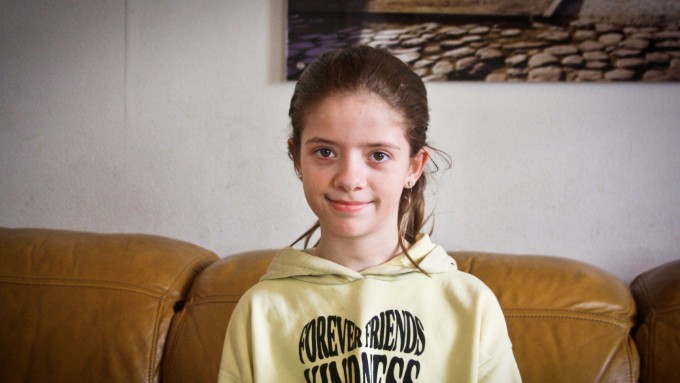 Letitia was sedated for several days after the accident at Storklinta ski center. Now she is home again.
Letitia's father Harald Hübbe was in the lift behind Letitia when the accident occurred. He could clearly see that something was wrong, but was powerless to do anything.
– One can hardly imagine how horrible it was. As soon as he jumped off his own lift, Letitia was dragged even further up the hill, says mother Felicitas Hübbe.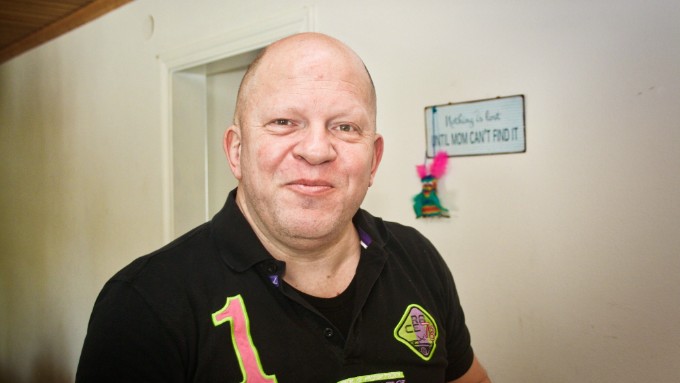 Father Harald Hübbe was standing in the lift behind Letitia and was the first to raise the alarm about the incident.
Felicitas and Harald are grateful for all the help they received on the slopes. It could have been the difference between life and death, they say. Now the family has decided to return to the ski slopes, hoping a visit can help Letitia process what happened.
– She still hasn't quite recovered. It is still difficult for her, says Felicitas Hübbe and adds:
– As a parent, you never think that an accident like this could happen to your child. It was surreal sitting in the hospital knowing my daughter was unconscious. I cried a lot, it was shocking. In the end, she was very lucky to survive.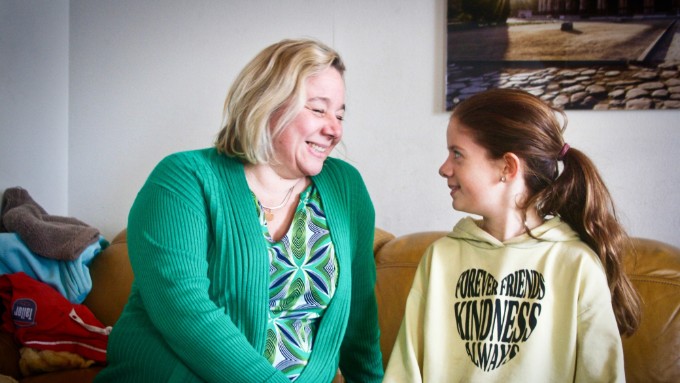 Felicitas Hübbe with her daughter Letitia.
Felicitas was not on the slopes when the accident happened, but when she found out she was given a ride by a neighbor to the ski center. She arrived at about the same time as the helicopter that later flew Letitia to the intensive care unit at Skellefteå hospital.
– In the moment I still felt quite calm, because I knew she was surrounded by people who took care of her. But I was still shaken. It's hard to understand how lucky we were that day, says Felicitas.
The family is quick to point out that they do not want to blame anyone for what happened. They see the whole incident as an accident, which could have happened to anyone, anywhere.
Lift worker Dahl, on the other hand, is more critical of what happened. He was traumatised by the incident and has had to talk to a psychologist. He was solely responsible for three lifts. Afterwards, he has checked what applies and he believes that there are many shortcomings, both in the work environment and in the safety work.
– There has been no investigation into what went wrong. We do not know the reason behind the accident or which lift was involved. Despite that, they continue to use the ski lift, he says, adding:
– I am completely uneducated with regard the lifts. I haven't been given any guidelines and routines for how to act, I haven't taken any courses, I don't know first aid. I've said I don't want to work there now. I can't take responsibility if it's a death trap.
In January, Storklinta Ski Center was declared bankrupt. Since then bankruptcy trustee Simon Engman at Advokatbyrån Kaiding, has run the business.
– It is an unfortunate and of course terrible event that we take very seriously, he says.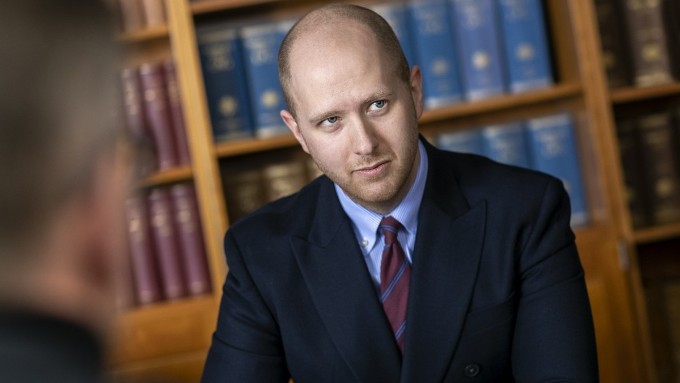 Simon Engman at Advokatbyrån Kaiding has been running the ski center since it went bankrupt in January.
Regarding what Dahl says, that he feels that he has not received any training or any guidelines, Engman says that he cannot comment on the employee's own opinion.
– The employee has worked at the facility for two seasons. He is one of many employees and my view is that the necessary competence is found among the staff.
At the same time, Engman wants to pay tribute to Eirik's actions in connection with the accident.
– He acted quickly and decisively, had he not done so it could have been much worse.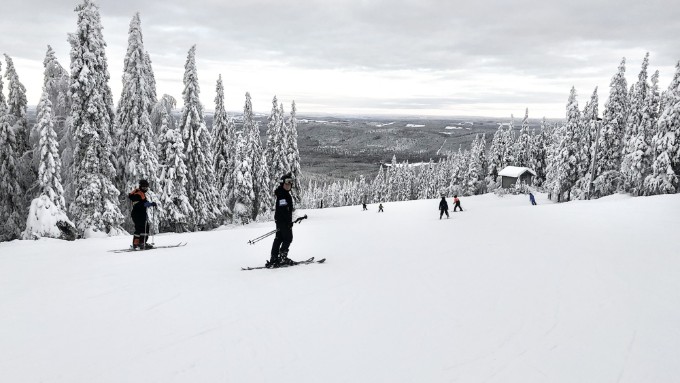 Storklinta ski center has been open as usual after the accident.
According to Engman, an incident report has been drawn up and the accident has been reported to Skellefteå municipality's building and environment committee, which is responsible for the supervision of the ski lifts in the municipality.
The incident has also been reported to the Swedish Consumer Agency and the Swedish ski facilities organisation, SLAO.
– We've handled the incident from both an employer perspective and an operational perspective, says Engman.
He says that after the accident he has had a talk with the employees and reviewed the routines that exist and what needs to be done to strengthen safety.
– One thing that has been done is that signs have been put up informing that you must not have loosely hanging clothing on the lift. It is written in both Swedish and English, says Engman.
An investigation has also been started to see if camera surveillance might make it possible to follow what is happening on the lift in real time, something that could also increase safety.
– But it is not possible to say what that investigation will lead to because it was only started recently.
After the incident, Storklinta has been open as usual.
– The hill has been running according to regular opening hours, says Engman.
Storklinta
Storklinta ski center outside Jörn was declared bankrupt in January.
According to Simon Engman, the bankruptcy was due to large investments in hotel construction, which were made at the worst possible time.
– The pandemic really affected it and foreign tour operators canceled planned trips to Jörn, which was a big setback. Added to this are the high electricity costs, Engman told Norran in January.
Engman has expressed a hope to find a buyer for both the ski slope and the hotel in the future.
---