Rögle's Dennis Everberg made it 1-0 within two minutes of the start and Skellefteå never really recovered the form that had seen them take second place in the regular season league.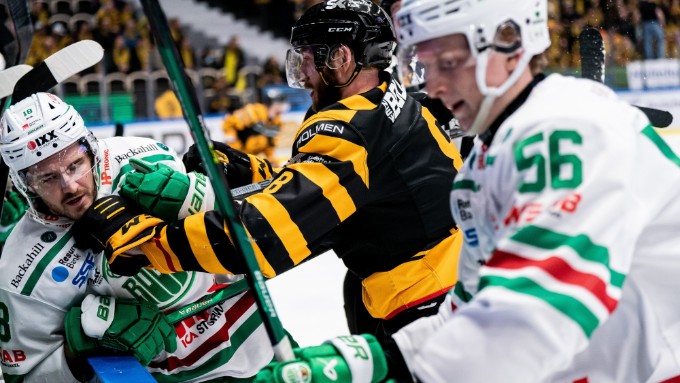 It was tough and tight on Thursday evening and the question is whether the duel between Petter Granberg and the guests' Dennis Everberg was the most recurring - and interesting.
AIK eventually equalised just before the end of the third period through Filip Sandberg, but Ängelholm team Rögle pulled away again in the third period with two goals, before a late consolation by Johnson for AIK gave the scoreline a more respectable look as the match ended.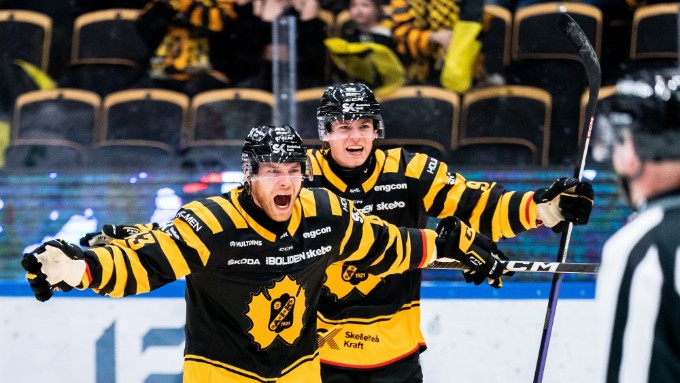 Filip Sandberg scored the equalizing goal in the final stages of the second period, assisted by Jonathan Pudas.
This was Rögle's third away win in a week, after they beat Leksands twice in Dalarna in the previous round, and they looked in-form and strong after their week's successes. AIK now need to raise their game for the next match in Ängelholm tomorrow in the second match of the best-of-seven series.

AIK coach, Robert Ohlsson was candid after the lacklustre performance: "We looked like an old car rather than a new one."
FAKTA
Skellefteå AIK–Rögle 2–3 (0–1, 1–0, 1–2)
The goals: 0–1 (1.02) Dennis Everberg, 1–1 (39.42) Filip Sandberg (Pudas, Hugg) game five against four, 1–2 (49.15) Adam Engström, 1–3 (56.26) Adam Edström (Ferguson), 2–3 (56.59) Jonathan Johnson (Möller, Pudas).
Shots on goal: 37–20 (10–6, 13–7, 14–7).
Attendance: 4,723 spectators.
---