According to initial information, it is a single accident at the Järnvägsleden/Skelleftehamnsvägen intersection, between Bergsbyn and Ursviken.
According to the Swedish Transport Administration, there is a risk of traffic problems at the site.
Update 07.59:
An ambulance is at the scene, according to an emergency operator at SOS Alarm.
– The rescue services have not attended, says the operator.
Update 08.19:
According to Norran's reporter Peter Krikortz, it is a car that has overturned on Skelleftehamnsvägen.
– The accident did not happen on the Railway Trail but on Skelleftehamnsvägen, about 200-300 meters towards Ursviken. The car is on its roof in the ditch, says Krikortz.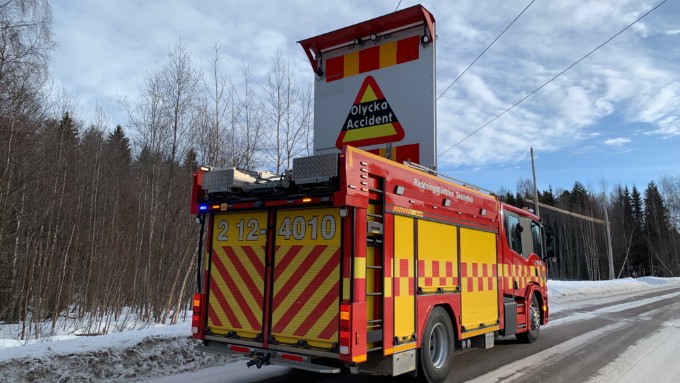 The emergency services went to the scene.
Ambulance personnel on site say that the driver is missing.
– They haven't found anyone, says Norran's reporter Peter Krikortz.
Police and emergency services are on their way to the scene.
Update 08.43:
Ambulance, emergency services and police have now left the scene.
– We have ensured that there is no person in or under the car. The car is empty and the police can take the case now and look for the vehicle owner, says Jonas Edberg of the rescue service.
Rescue team are on site.
Update 08.55:
Åsa Mjörndal, press spokesperson at the police, says that the police are working on the case.
– We are trying to get in touch with the vehicle owner to find out what has happened, she says.
Update 09.32:
A police patrol has had contact with the driver. The driver has been checked and is sober and unharmed, the police write on their website.
There is no suspicion of crime in connection with the accident, the police say.
---