Outside the Coop in Bureå, candles flicker in the morning breeze. The candles are lit in memory of 18-year-old Mohamad Akbari, who tragically lost his life in a bus accident over the weekend. The location of the candles may seem odd at first, but when you learn that Mohamad worked part-time at the store, it all makes sense. He was also in his second year of high school.
It's a sad day in Bureå. Gray weather, an empty square, and an unspoken frustration linger in the air. People at Café Träffpunkten, especially pensioners, are wondering why the bus wasn't cancelled in such bad weather conditions, says Peter Helsing.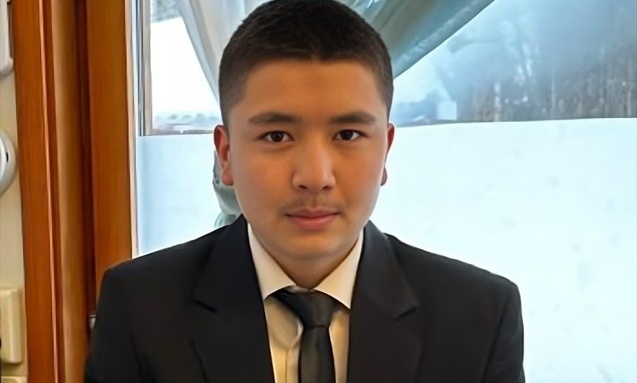 Mohamad Akbari was only 18 years old when he tragically lost his life in the bus accident
Football
Peter is well known in Bureå for his involvement with Bureå IF, where he coaches the men's team. It's a club with which Mohamad occasionally trained. In addition to soccer, he knew Mohamad from visits to the grocery store.
– He was lively, a happy guy. He was well-liked by those who shopped there, says Peter.
News of Mohamad's death reached the club over the weekend. Peter takes a moment to reflect, then says he can't remember anything like this happening at the club before.
– It's very tragic. He was way too young.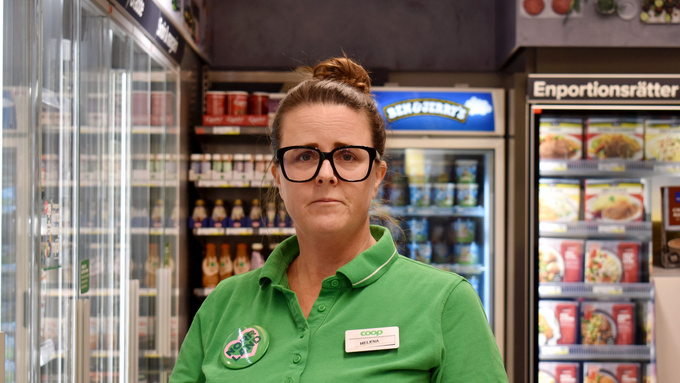 Han var glad och snäll, tog kanske inte så mycket plats men var alltid artig
Helena Pettersson
Butiksmedarbetare, Coop Bureå
Coop
Inside the grocery store, a few customers are browsing the shelves, and Helena Pettersson is stocking a refrigerator.
– I haven't really processed it yet, she says of Mohamad's death.
Mohamad hadn't worked at the store long; he started in the summer and continued with part-time shifts in the autumn, Helena says.
– He was happy and friendly, maybe not very outgoing, but always polite, she adds, mentioning that he often gave a thumbs-up gesture.
– It was always a thumbs up.
Further inside the store, store manager Tobias Salomonsson sits in his office, dressed in the chain's signature green. When he received the news of the tragic accident, he contacted his employees to hold a crisis meeting.
– It was important to get together and collect our thoughts. He was a friend as well as a colleague, says Tobias.
Near the cash register, another of Mohamad's colleagues stops by. She's not working today but came to show her support. She, too, is finding it difficult to come to terms with what has happened.
– He was a source of joy.
Youth center
Just a stone's throw from Mohamad's workplace is the youth center in Bureå. Inside, it feels like time has stood still. Although the room is empty, there are clear signs of its use by young people - board games on the shelves, homemade decorations, and a makeshift kiosk consisting of a small room and a price list. It has everything a youth center needs.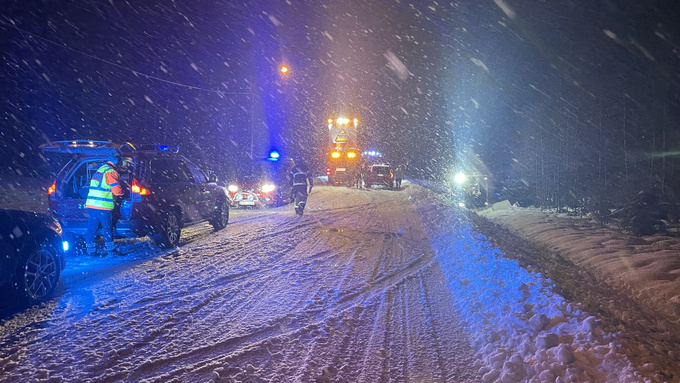 The accident occurred at 7 p.m. on Saturday. The bus overturned and ended up on its side.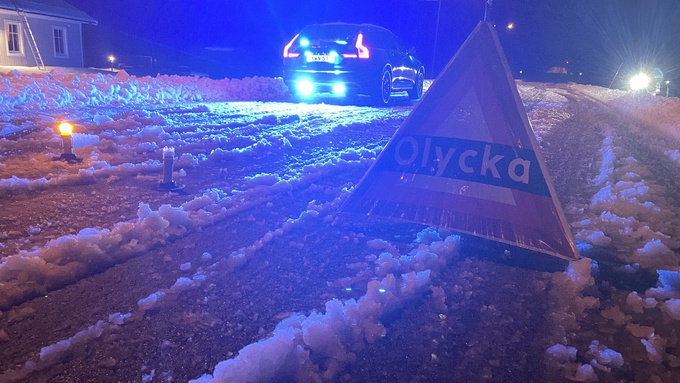 The old E4 was closed throughout Saturday evening.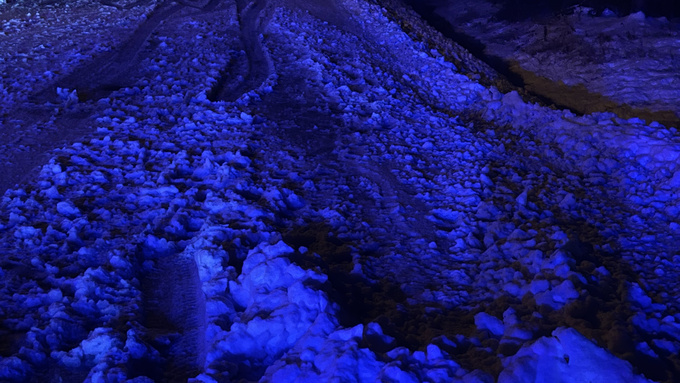 Tracks in the snow at the accident site.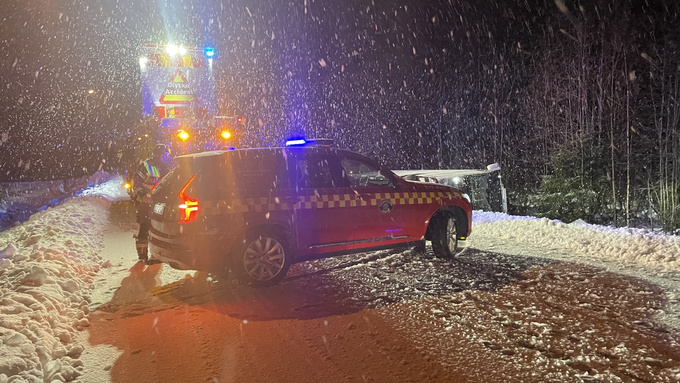 Three ambulances and seven rescue vehicles were dispatched to the scene.
"Gluggen", as it's called, is a meeting place for the youth of Bureå. Manager Anette Englund has been involved since 1988 and has met many young people over the years. One of them was Mohamad Akbari, who spent a lot of time at the center.
– Mohamad was the kind of person who brightened your day when you met him. He was always happy, says Anette.
Her eyes are red and she is looking sad. Her hand drums on the table as she talks, perhaps to distract herself from her emotions.
– I don't think I ever heard him say a mean word about anyone. He was really our little ray of sunshine, she says. Her voice shakes and tears flow, but she smiles as she describes Mohamad. It's clear that he made a significant impact.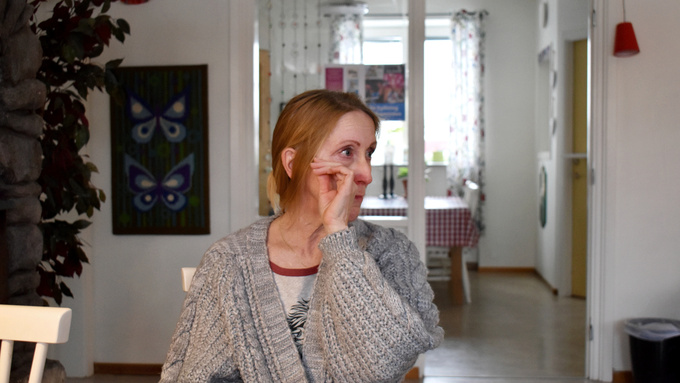 Han var verkligen vår lilla solstråle
Anette Englund
Föreståndare på fritidsgården i Bureå
On Sunday, the day after the accident, Gluggen remained open. Anette says many came to support each other in grieving, including children and parents.
– A lot of people who came yesterday lit candles and brought flowers. But it all feels unreal. They were such nice boys.
When she talks about "the boys," Anette is referring not only to Mohamad, but also to the 16-year-old who was seriously injured - a former Bureå resident. Anette knows both boys well, as do many others at the youth center. They often hung out there to play video games and socialize.
– You could hear when something exciting was happening because he had a special way of shouting that he knew irritated me. When I'd go over to them, he would look at me and say, 'That wasn't me'. He was a little rascal, she says affectionately, glancing towards the sofas and television.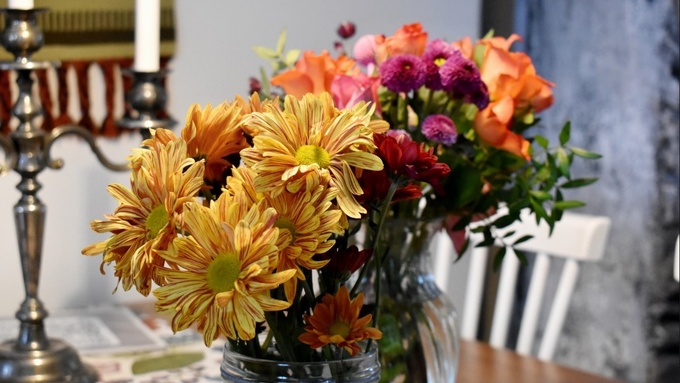 At Gluggen, there are bouquets from Sunday's visitors. Flowers that honor the memory of Mohamad and symbolize hope for the injured 16-year-old.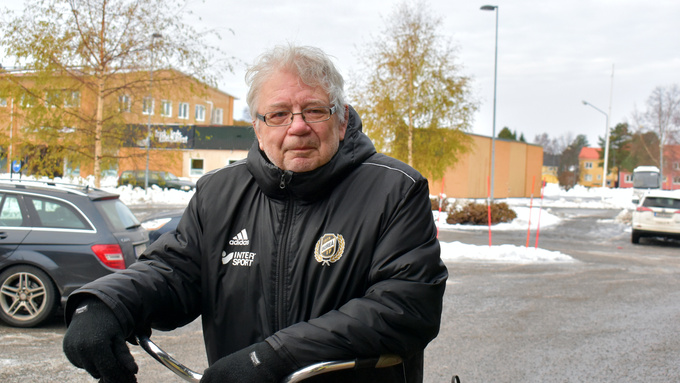 Peter Helsing is well-known among the residents of Bureå due to his involvement with Bureå IF. He leads the men's team, where Mohamad sometimes trained. "It's really tragic," he says about the accident.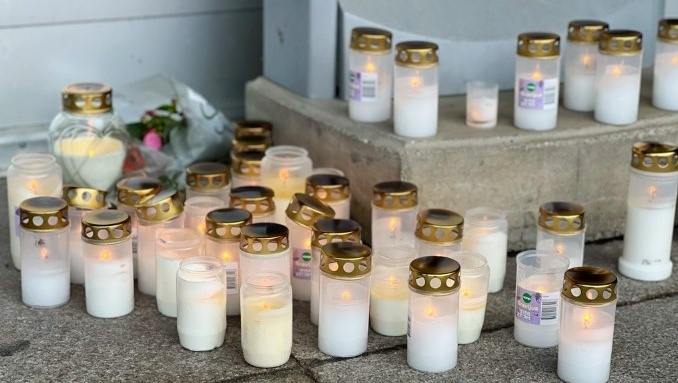 Outside Coop in Bureå, where Mohamad had a part-time job, people have lit candles for him.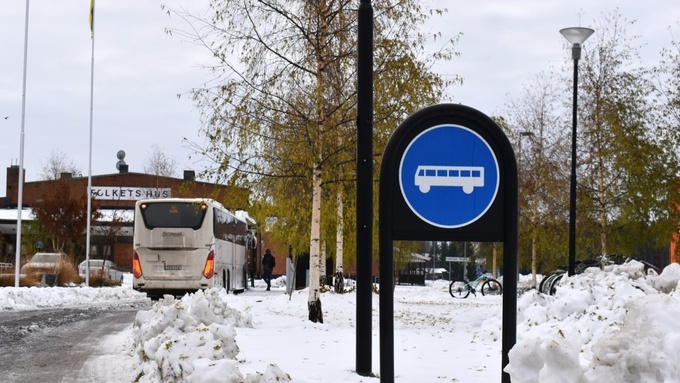 In the traffic accident in which Mohamad tragically lost his life, the bus overturned. It was a passenger bus traveling from Bureå to Skellefteå.
Mohamad's death isn't the first time she or Bureå have experienced grief, and the youth center has been a gathering place for sorrow before.
– We can acknowledge the grief and show that we're here for each other to talk about it. I think that's important, so that the grief is not suppressed.
On the table in front of her are bouquets from Sunday's visitors. Flowers that honor Mohamad's memory and symbolize the 16-year-old's hope that he will recover and return to full health. Or be as healthy as one can be after losing a friend.
The 16-year-old used to live in Bureå, but recently moved out of Skellefteå municipality.
After the accident on Saturday, he was taken by ambulance to Skellefteå hospital. On Sunday, he was transferred to Norrlands University Hospital in Umeå, where he underwent surgery for several fractures. According to a close friend of the 16-year-old's family, with whom Norran spoke, the operation was successful.
– His condition is stable, and he will heal physically, the friend said.
Norran has spoken to Mohamad's relatives who have approved the publication of his name and image.
The accident
It was around 7 o'clock Saturday night when the alarm was raised about an accident involving a passenger bus on Route 824, the old E4, near Yttervik.
The bus had overturned and landed on its side. There were three people in the vehicle, a driver and two passengers. The front windshield of the bus was removed to extract them.
At midnight, police announced that an 18-year-old man had died in the accident. A 16-year-old boy was seriously injured, while the bus driver suffered minor injuries.
---