The discussions for the new solar plant have been going on for some time. At the end of summer 2021, a German company had provided an analysis of the needs for the construction of the solar park.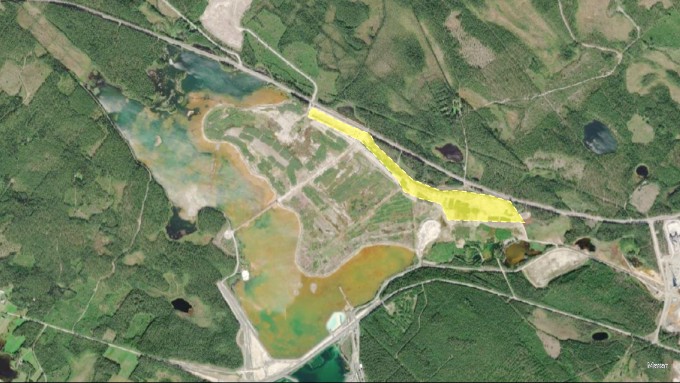 The area marked in yellow is the one that Skellefteå Kraft wants to develop into a large solar park. It runs largely parallel to route 370.
"The purpose of the solar plant is to quickly increase the production of renewable electricity production close to energy-intensive industry. Boliden has leased the land that was previously used as the talings pond and which is now finished, to establish a solar park. Skellefteå Kraft will own and manage the park throughout its lifetime and Boliden will buy the energy that the solar park produces," writes Skellefteå Kraft, which expects to start construction this summer and be ready by the end of 2025.
Gillervatnet was used to deposit and store 38 million tons of tailings (waste) sand from Boliden's plant between 1958 and 2010. The post-treatment of the tailings pond took place from 2013 to 2017.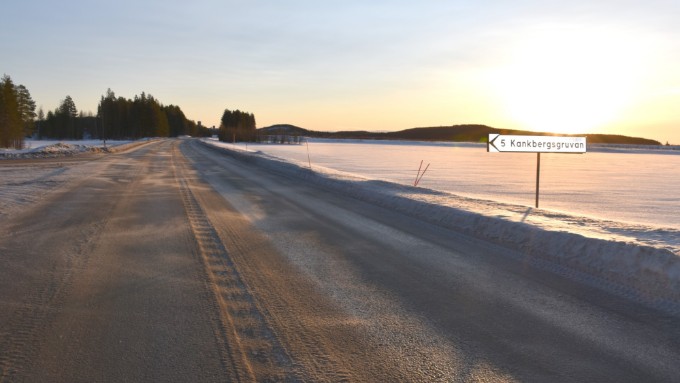 Skellefteå Kraft's planned solar park is planned to have its western border, at the entrance to the Kankberg mine.
The planned site for the park runs for a few kilometers, parallel to road 370, in a westerly direction
According to Skellefteå Kraft, the area is approximately 22 hectares in size, covered with grass, and is located in the northern part of the pond. The total area of the tailings pond is 284 hectares.
Approximately 24,700 panels are to be installed, which will provide an annual electricity production of 16 GWh. This corresponds to roughly half of the production of Skellefteå Kraft's Bergnäs and Slagnäs hydropower plants in Skellefteälven, where the normal production is 31 GWh and 30 GWh respectively.
---